Acura Technology Connects You to the True Driver's Experience
The future of automotive transportation is a lot closer than you might think--and it's being ushered in largely in part by Acura.
Acura recognizes that, for most modern luxury cars, the experience demands more than just the finest leathers or the most-bolstered seats. The true driver's experience must be more comfortable, more attuned, more connected, more connected, clearer, and cleaner--and Acura is looking to deliver exactly that. New Acura technology is years beyond what other automakers are offering and can improve your driving experience in nearly every category.
Read on to learn more about new Acura technology.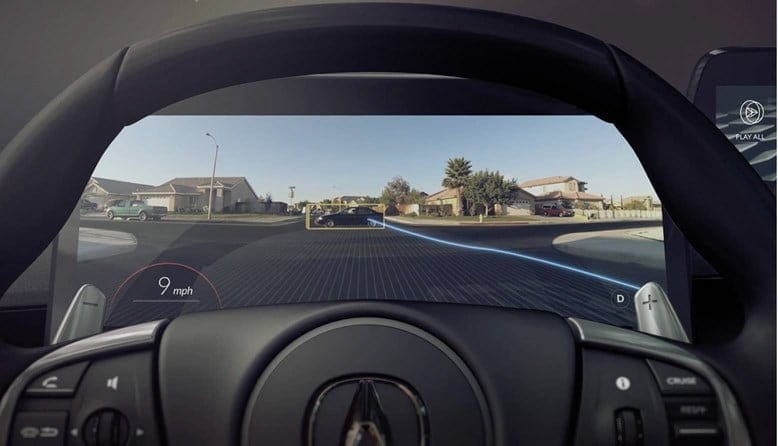 Acura Head-Up Display
This technology was actually inspired by fighter jets, who needed essential information delivered directly and easily into their line of site. The Head-Up Display sends driving info--like speed, directions, calling details, and more--to a small, subtle screen near the lower section of your windshield. You can get the information that you need without ever taking your eyes off of what's important.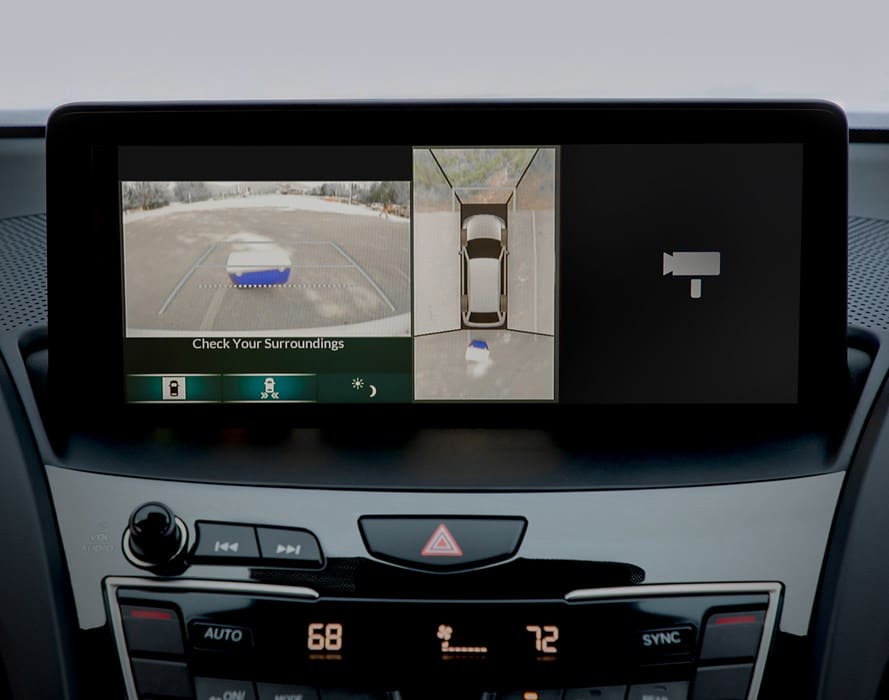 Surround-View Display
The Acura Surround-View Display is available on most new Acura models through the addition of the Advance Package. A system of high-quality exterior cameras works together to create a detailed picture of your surroundings in a full 360-degree sweep. Guidelines help you see exactly where you are and where you'll be going. This not only makes parking simple and stress-free, but it could keep pedestrians and family safer when you're preparing to leave your parked spot.
Super Handling All-Wheel Drive
While this is specifically a performance technology, Acura's SH-AWD system is well worth the mention as one of the most advanced all-wheel-drive systems on the market. Super Handling All-Wheel Drive is available on the Acura MDX, RLX, TLX, and the RDX. The Acura NSX offers its own, exclusive Sport Hybrid Super Handling All-Wheel Drive (Sport Hybrid SH-AWD) system.
Come and get a taste of the latest new Acura technology available at Hendrick Acura Overland Park. We stock the latest and greatest new Acura models, including cars and SUVs that are fully loaded with all of the tech features you want.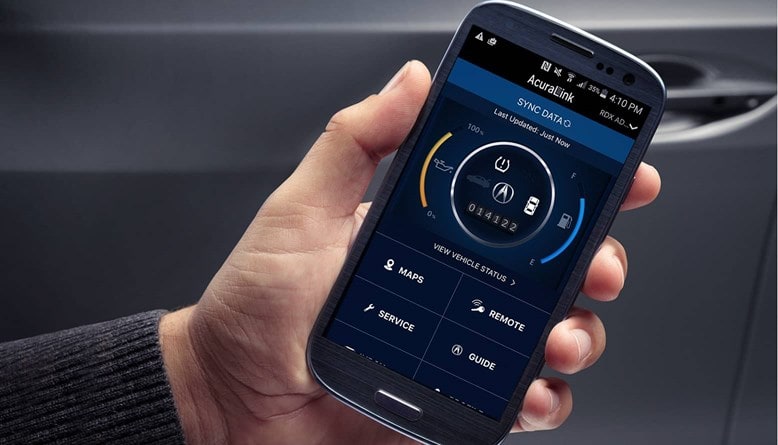 AcuraLink
AcuraLink is an app for your smartphone and your car that can do just about everything you need it to do, from delivering essential vehicle information to customizing step-by-step (sometimes literally) directions. Features within the AcuraLink app include:
Automatic Collision Notification
Roadside Assistance
Emergency Calling
Personal Data Wipe
Dashboard (service information)
Vehicle Health Report
Send Destination
Last Mile (walking directions after completed driving directions)
Remote Start/Stop
Remote Lock/Unlock
Stolen Vehicle Locator
Personal Concierge
GPS Climate Control
This innovative and state-of-the-art climate control system uses a sophisticated system of GPS positioning and solar sensors to know exactly where and how strongly the sun is shining. It can even tell which side of the car is receiving more of that light and heat. Using that information, the climate control system can adjust itself accordingly to keep your cabin temperature at the perfect level of comfort.
ELS Studio 3D Premium Audio System
Most notably available on the Acura RDX but likely spreading across the lineup soon, the ELS Studio 3D Premium Audio System gives you music the way it was truly meant to be listened to. It's studio-quality sound that is perfectly integrated and incorporated into the cabin. Sixteen high-definition speakers are placed strategically around in the interior to deliver an exceptional surround-sound experience. It's one of the most advanced audio systems on the market, and the sound speaks for itself. A 12-speaker ELS Studio System option is also available and can be found on most Acura models including entry-level Acura RDX SUVs.