Hendrick Acura Overland Park is sponsoring this year's Digital Ally golf tournament, Kansas City's famous only PGA TOUR Sanctioned Event.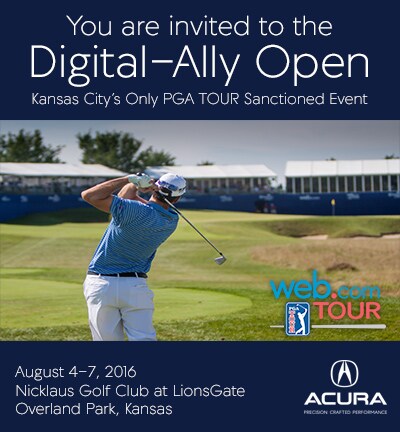 Between the 1st and 7th of August, Hendrick Acura Overland Park will be helping to set up and assist before and during the event. Stop by and visit us at the chipping competition booth if you want to participate, or just say hi. Tickets for Digital Ally can be purchased
here.
The city of
Overland Park
says, "In addition to attracting golf enthusiasts from across the country and around the world, the tournament benefits charities in the greater KC area. You can purchase ground passes through The Tickets for
FORE Charity program
with 100 percent of the proceeds going to the organization of your choice."